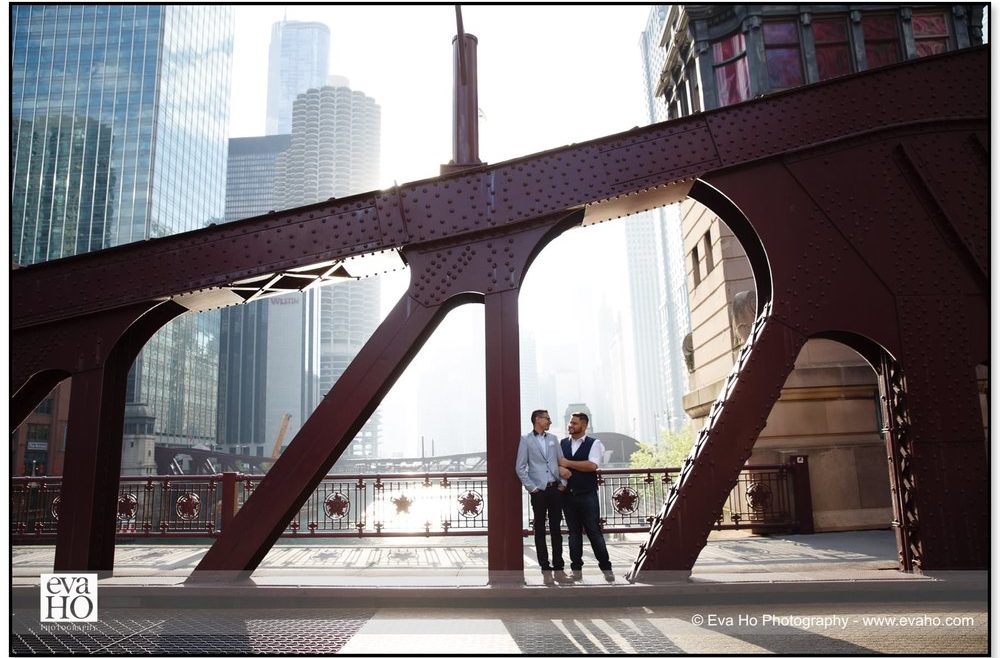 Downtown Chicago Engagement Session – David + Jaysin
If you live in Chicago, there is – hands down – nothing more epic than engagement portraits set against the stunning backdrop of downtown's cityscape and skyline. David and Jaysin's engagement session took place in the very heart of Chicago, on and around the Clarke Street Bridge, Michigan Avenue and Chicago's famous Riverwalk. While the couple met during a fun night of partying in Chicago, David is actually from Michigan, while Jaysin is the Chicagoan. Both men, however, now live in the city and work in downtown. The Riverwalk is a favorite spot of theirs, making it the perfect backdrop for the engagement session! These two were incredibly fun to work with and I'm thrilled to photograph their wedding at the end of the month, which will take place at The Library.
Photographed with Cage and Aquarium.