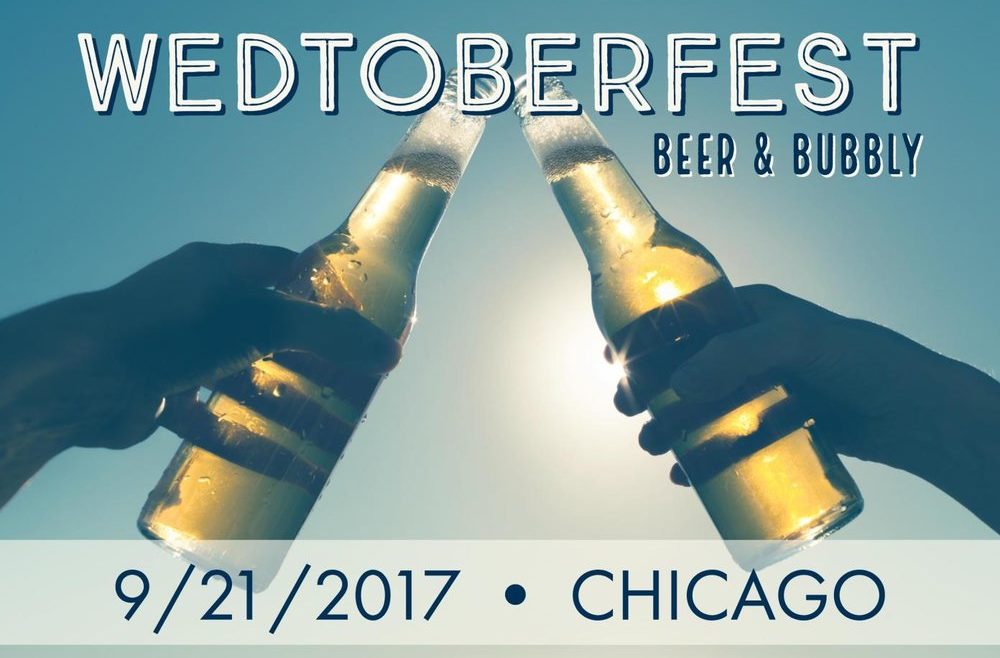 Win free tickets to Wedtoberfest!
Do you enjoy good music, yummy food, delicious beer and bubbly? Are you planning a wedding?
You're in luck! I'm giving away SIX of tickets to Chicago's 2017 Wedtoberfest, an exciting new alternative to the wedding planning process that combines a casual wedding show with all the fun of a beer festival. Couples are invited to grab a drink, plan a wedding, and "prost" with super cool wedding vendors.
Planned and organized by the creators of Indie Wed and the planners of Naturally Yours Events, this event will take place Thursday, September 21st, from 6-9pm at Artifact Events.
Wedtoberfest will include:
♥ A hand-picked group of the area's best independent wedding pros around
♥ An intimate evening with music, food, beer and bubbly
♥ Free commemorative tasting glass for each guest that includes five beer samples along with one pint of their choice
Now the important part: How do you enter to win? Easy peasy:
Just leave a comment on this post and I'll enter you into a drawing.
Three lucky winners will win a pair of tickets and will be notified by September 12th. Given the nature of this event, winners must be ages 21 or over.