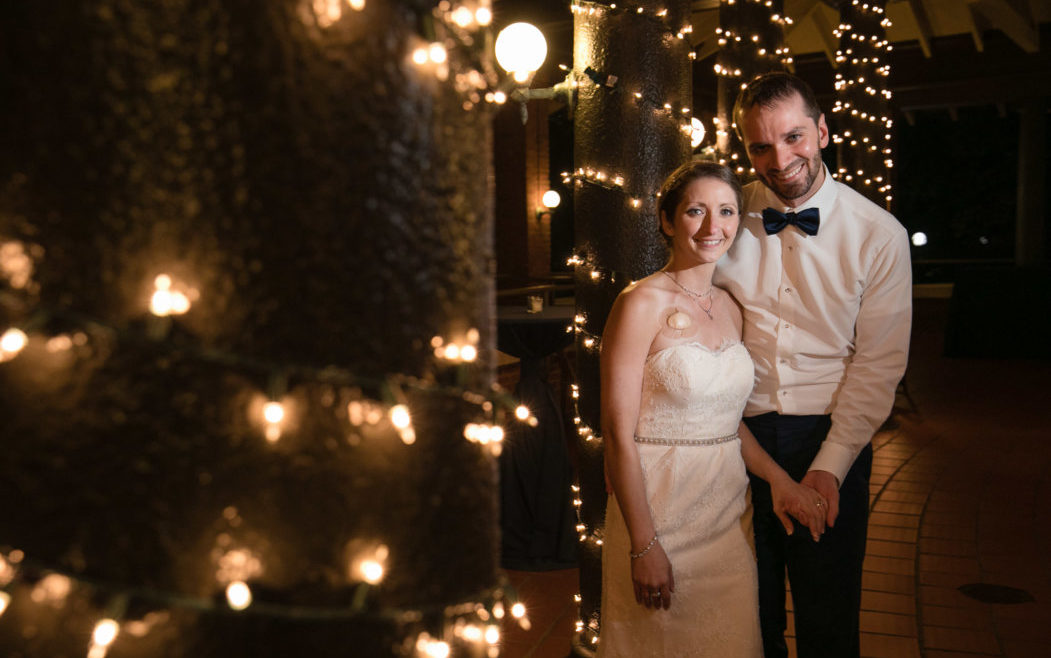 Star Wars Wedding at the Honeycomb Pavilion & Cafe Brauer- Jen + Bill
A long time ago, in a galaxy far, far away…a huge Star Wars fan fell in love with a beautiful girl and her son. And the three became family.
I got to know Jen and Bill a little over a year ago while photographing their engagement photos. By the time the wedding day comes, everyone is so much more comfortable in front of the camera, especially Jen's son, Ethan, who played an integral part of the wedding festivities. We planned a first look at the gorgeous Alfred Caldwell Lily Pool where they were abel to have a few private moments together before heading over to the ceremony.
The ceremony was held at the Nature Broadwalk, right underneath the famous Honeycomb Pavilion. During the ceremony, not only did Bill and Jen exchange vows, but Bill also had special vows he said to Ethan. Jen incorporated a lot of fun Star Wars references throughout the day for Bill, including an epic Lightsaber salute by the wedding guests as the threesome left the ceremony.
After the ceremony, Jen and Bill rode a pedicab to Diversey Harbor for a few more wedding portraits of just the two of them at sunset when the light is the most beautiful. Their reception location, Café Brauer, set an ideal backdrop for their art deco theme.  They especially love the gorgeous light fixture. So my mission was to include that fixture into their first dance photos. Jen and Bill had the loveliest first dance, which concluded with Bill lifting Jen into the air for a swoon-worthy kiss.  Family and friends celebrated their union long into the night.