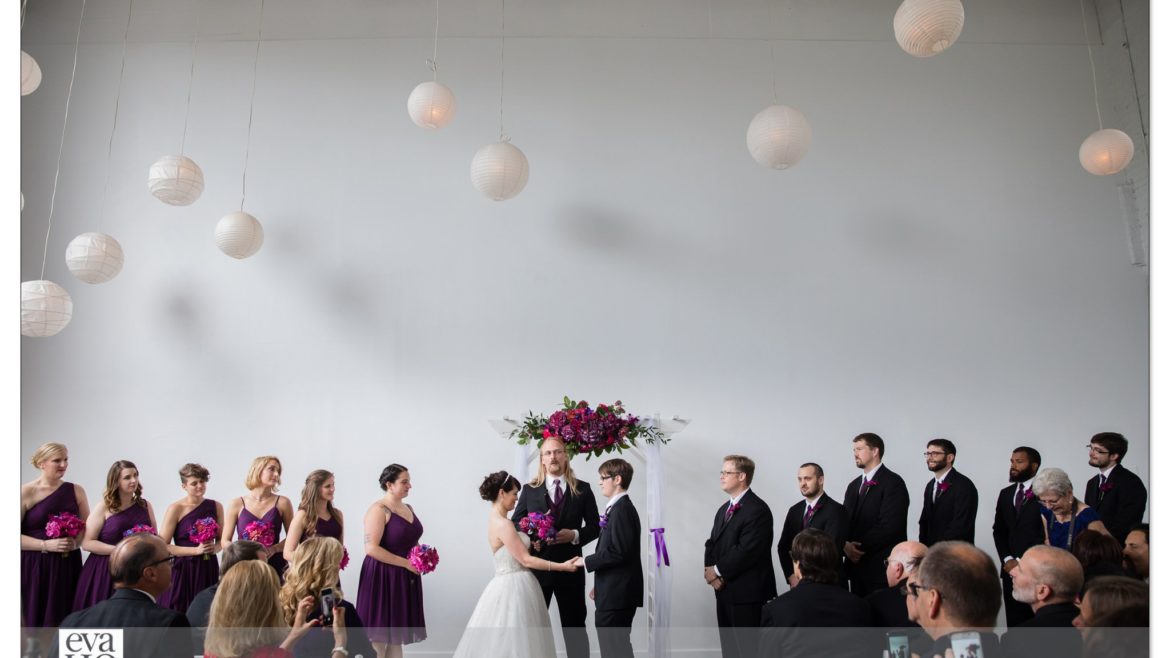 Wedding Nuptial at Hotel Allegro & Prairie Productions – Alyssa + Jason
This Hotel Allegro and Prairie Productions wedding blends together a perfect mix of vintage and modern. Alyssa and Jason's wedding festivities took place on a very muggy day in mid-June. Thank goodness for hotel air condition, which made the preparations enjoyable – especially with so many good friends and close family in attendance!
The portraits of the bride getting ready really exude such a peace and happy radiance. While the original plan involved going downtown to take bridal party portraits outside, the sizzling hot weather made us rethink our plan and we ended up photographing everyone inside Hotel Allegro in Chicago's West Loop. This classically beautiful hotel has a fantastic lobby and the portraits turned out so unique because of it. The luxurious interior gave an old-fashion feel to the larger group portraits, while the photographs of just the happy couple took place near some of the more modern designs within the lobby.
After a bunch of fun taking pictures with the soon-to-be husband and wife, we drove over to the ceremony and reception venue, Prairie Productions. The reception hall was big and airy, with a fantastic number of large Chinese lanterns hanging from the ceiling. All the white on white, combined with the purple decorations, gave the space a contemporary and abstract look. The bridal party processed into the ceremony led by the Ring Bearer and Flower Girl, who were Alyssa and Jason's nephew and niece. After a short but touching ceremony, the space was transformed into a banquet hall ready for all the merrymaking. During the anniversary dance, which is a dance honoring the guests who have been married the longest, Alyssa's grandparents won the title of being longest wed and were awarded the wedding bouquet! The evening finished up with lots of dancing, partying, and goofy photo booth antics.
Photographed with Cage and Aquarium Productions.