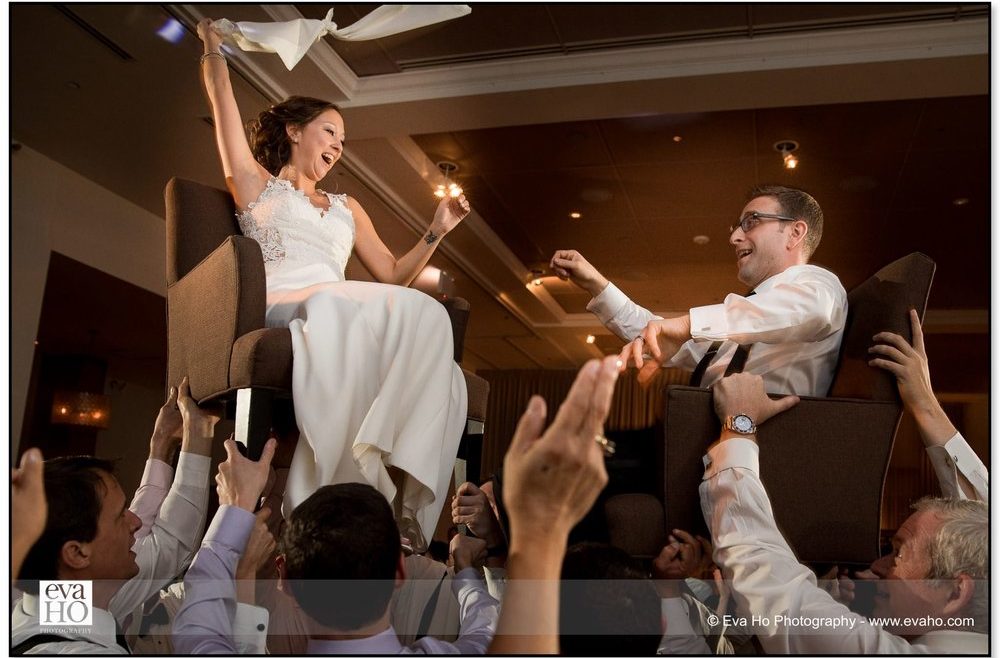 River North Traditional Jewish Wedding at The Ivy Room – Nicole + Eric
Nicole and Eric's beautifully classic wedding started at the Hotel Palomar in Chicago's River North district, where the two got ready separately. They saw each other for the first time of the day at the hotel's outdoor patio overlooking the city.  We sneak in some portrait time for the bride and groom at the hotel lobby before the we walked a few blocks down the street to their wedding venue, The Ivy Room.  This pretty historic venue is tucked away in the heart of Chicago downtown.  Surrounded by beautiful ivy walls, we took some more portrait of the soon-to-be husband and wife and their bridal party before the ceremony starts.  The entire wedding was filled with the rich cultural traditions of Judaism, from a ketubah signing to the breaking of a glass. The dinner reception began with a dance party and introductions of the bridal party, after which a circle was formed around the bride and groom during the couples' first dance. One of the most touching moments of the reception was when Eric, who is a singer and songwriter, performed an original song to Nicole! The night ended with a spectacular hora dance, with both Nicole and Eric being lifted into the air by their happy guests.
Photographed with Cage and Aquarium.