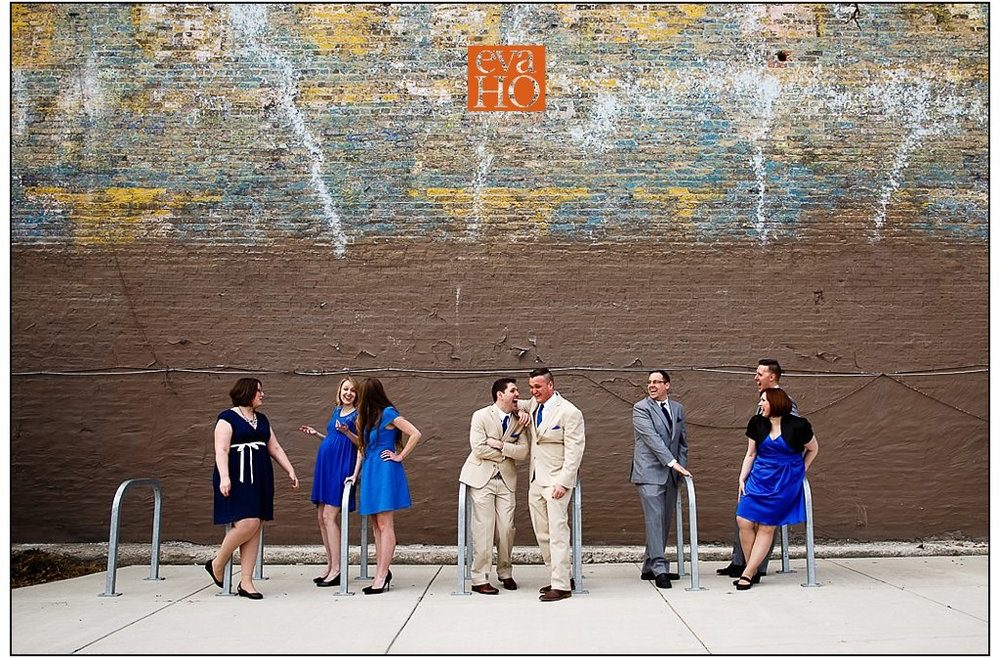 Chicago's Logan Square Greenhouse Loft Gay Wedding – Joe + Evan
You could just feel the excitement on Joe and Evan's wedding day – everyone was excited the happy couple could finally get married! Their wedding party consisted of all of their closest friends. Everyone met up at the couple's apartment to get ready. Once dressed, we headed to the 606, the newly renovated Bloomingdale Line. After some photos there it was time for the ceremony! Both ceremony and reception took place at the Greenhouse Loft. The space was very modern, with many windows and natural light. The ceremony was filled with lots of laughter and tears, each groom writing his own vows. One look at them and it is clear to see about deeply they love each other!
Photographed with Cage and Aquarium Productions.