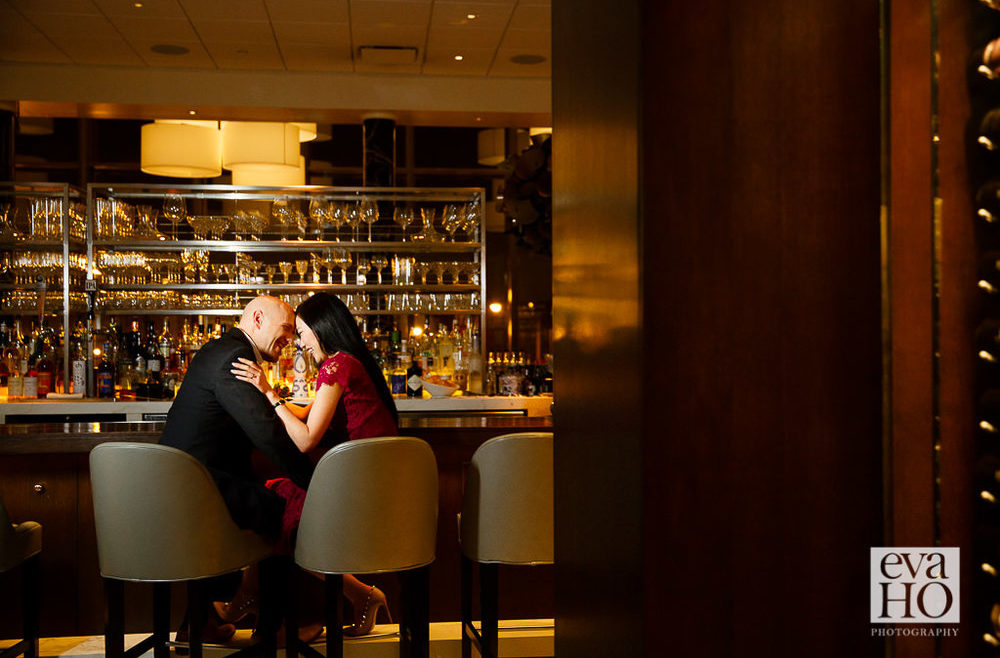 Spiaggia Surprise Proposal – Michael + Airi
HAPPY VALENTINE'S DAY!  How many of you got engaged this weekend?
One of my absolutely favorite types of shoots are proposals! There's so much excitement in planning the surprise for the bride-to-be and secretly documenting this incredible moment for the couple. The fact that this shoot took place the week of Valentine's Day made it even more romantic and special.
One lives in Alaska, the other lives in Tokyo.  These love birds met up in Chicago to dine at the Michelin-starred Spiaggia.  Only did she know, he was about to pop the question!
Michael and Airi met while scuba diving and had a whirlwind romance from the start, despite the fact that he lives in Anchorage, Alaska and she lives in Tokyo, Japan. Since Airi had never had deep-dish pizza before and Michael had grown up in Peoria, they decided a Chicago trip was a must in order for Airi to experience the city's famous deep dish pies. Secretly, Michael contacted me and confided his plans for a proposal and his desire to have the event documented. Spaggia was incredibly accommodating! When we contacted them with our plan, we were able to scout out the area and reserve the best spot inside the restaurant. When the big day came, we carried out our plan and were seated at the table just in front of Michael and Airi's booth, where we pretended to be typical tourists playing around with our cameras. The minute he was ready to propose, though, we swung the cameras around to catch all the action!
Planning an upcoming proposal to the love of your life and wanting to make it extra memorable? I'd love to document this incredible moment for you! Email me today for more details on pricing and to begin the planning.