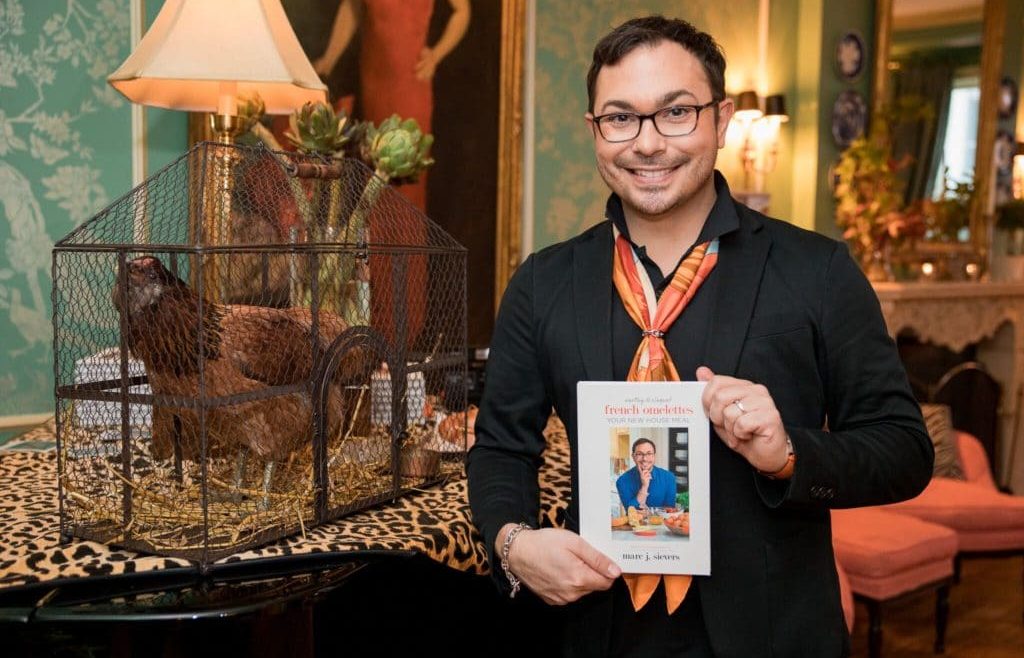 French Omelettes Cookbook Release Party
The holiday is finally here and I hope y'all are celebrating with your friends and family. Some of you may be hosting, and some of you may have friends and family staying over. Either way, food always bring people together. I recently photographed a cookbook release party for entertainment expert and cookbook author, Marc J. Sievers. In his latest cookbook, French Omelettes, Marc empowered those of us who aren't good at cooking to be able to still entertain like the expert. The book is filled with easy recipes from comforting vegetarian Caprese Omelette to luxurious Million Dollar Omelette. My favorite has to be the asparagus omelette with truffle oil (yum!).
The dramatic setting at Marchesa Chicago provided the perfect ambience for this cookbook event. Guests were entertained by live poultry and bottomless bubbly. Enjoy looking at these cookbook release event highlights! If you would like to entertain like the expert this holiday season, here is the link to order one yourself or your host! Or if you're planning a party, you can contact us to have it documented, too!