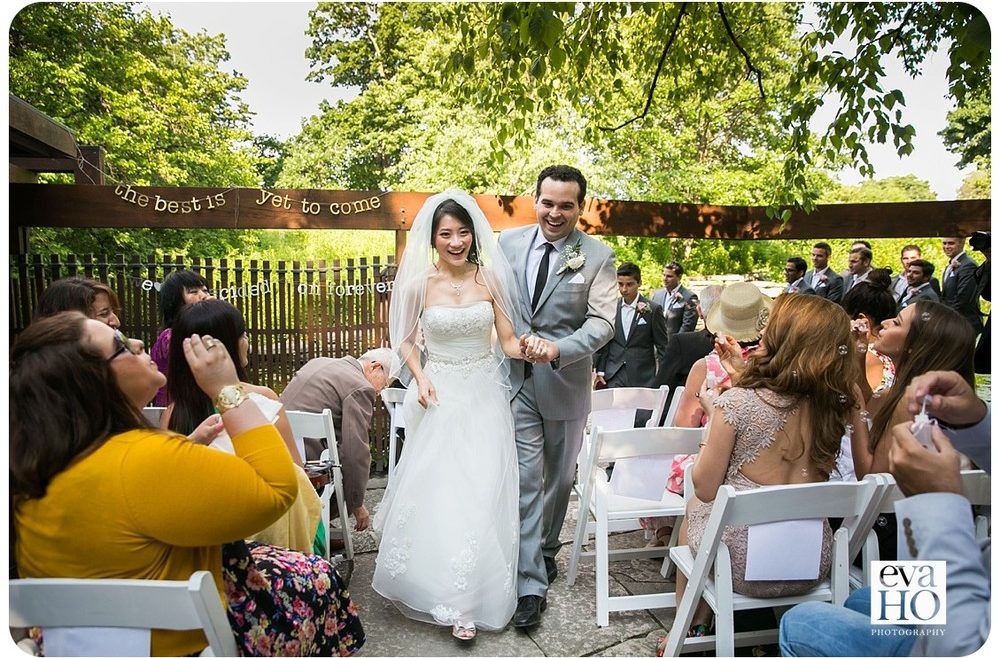 Caldwell Alfred Lily Pond and Floriole Cafe & Bakery Intimate Nuptials – Andrew + Sherri
Andrew & Sherri's wedding was so beautiful and interesting, I had an incredibly hard time choosing a limited number of images for the blog post. This adorable couple exchanged vows in front of friends and family in front of the Caldwell Alfred Lily Pond in Lincoln Park.
Sherri started her day with her closest friends and mom at The Drake Hotel on Magnificent Mile in downtown Chicago.  The girls had a great time hanging out and getting their hair and makeup done together.  After everyone is ready and a short ride down Lake Shore Drive later, we arrived at the Caldwell Alfred Lily Pond. When we arrived at the Lily Pond, Andrew was already anxiously waiting for his beautiful bride.  He had not seen her all day and could not wait to see her for the first time in their wedding attire. They did a first-look right by the entrance of the pond and it was already filled with laughters and tears. The intimacy and peaceful warmth of this location was absolutely idyllic. After the ceremony and during the photos, Andrew and Sherri encouraged their guests to walk around and enjoy the free Lincoln Park Zoo. Afterwards, everyone headed to Floriole Cafe & Bakery to enjoy the reception. Last, but certainly not least, the wedding couple treated their guests to free ice cream from an ice cream truck. Talk about a sweet ending to the day!