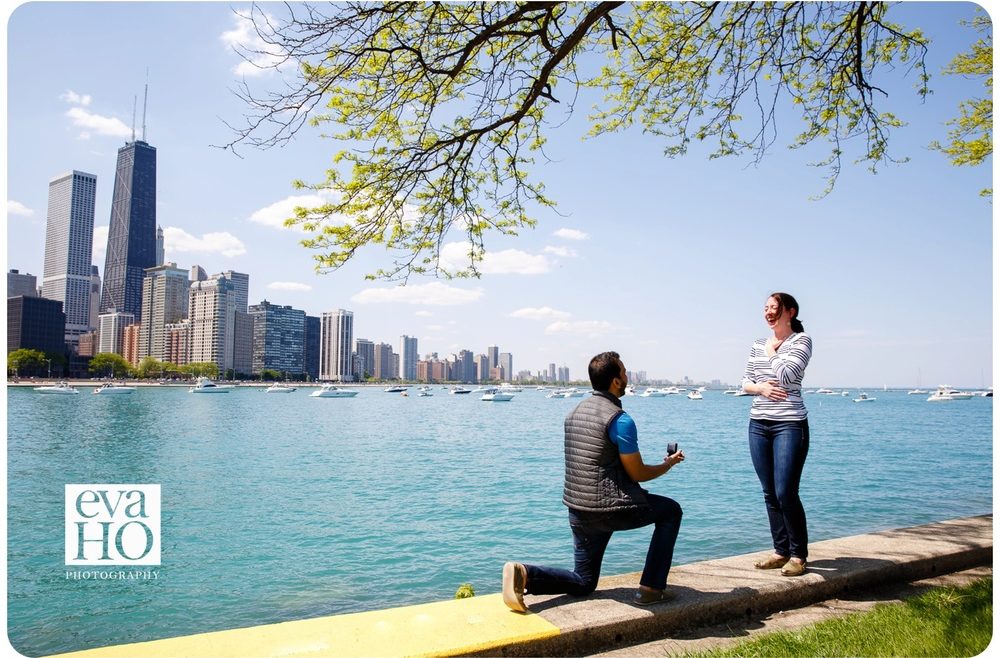 Olive Park Lakefront Surprise Proposal – Kal + Bonnie
I hope everyone had a great Memorial Day weekend! I know a certain out-of-town couple spent an unforgettable weekend here in Chicago. Kal and Bonnie were visiting Chicago from Houston for their first time and Kal had planned a wonderful surprise for his girlfriend of eight months. He was going to pop the question! He contacted me a week ago to document this monumental event and we came up with a plan that fit their personalities and a location that is both breathtaking and beautifully represents Chicago.
The big day came, full of gorgeously sunny weather and beautiful skies. Kal and I carried out our plan with great excitement. My job was to distract Bonnie while Kal was getting ready. When Bonnie turned back around, Kal was down on one knee, with a diamond ring in his hand. To say she was surprised is an understatement! Completely speechless with emotion, it took her a full minute before she could say "of course!"
Congratulations, Kal and Bonnie! I feel so honored to have witnessed your engagement and privileged to be able to document this big chapter of your lives!