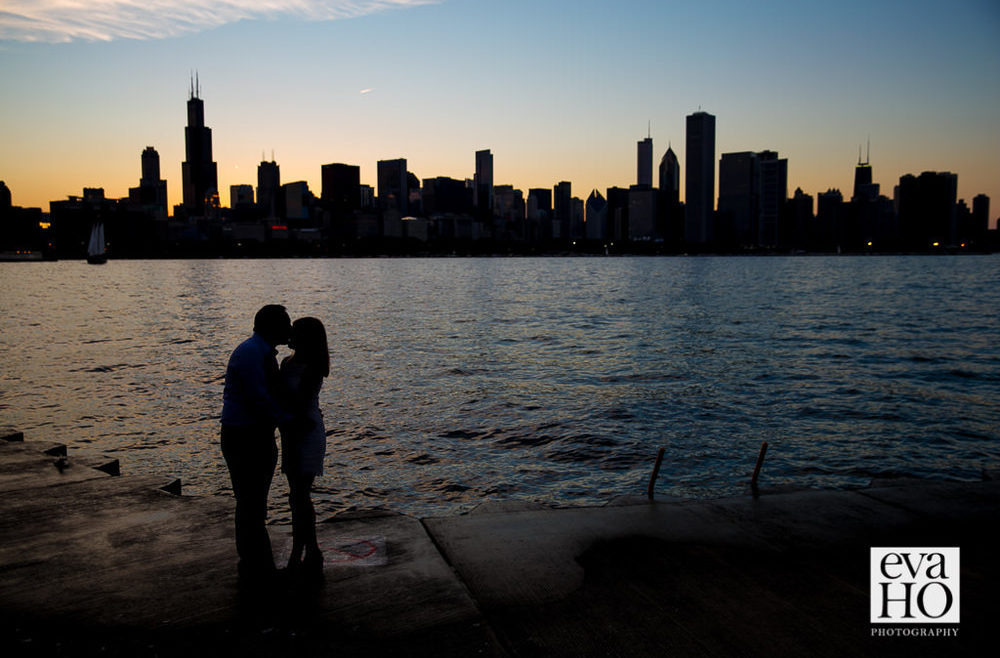 Museum Campus Spectacular Chicago Skyline Couple Session – Joe + Kara
When Joe and Kara got married last summer, their biggest regret was not dedicating enough time for portraits on their wedding day. With this in mind, they decided they should have an anniversary portrait session instead, both to mark their first year of marriage and as a fun reminder of their life as two before the (very soon!) arrival of their first child.
For the session, we decided it would be neat to go back to their old neighborhood where they used to live just a few doors down from each other.  Joe would often see Karen walking down the street with her dog and little did he know this woman was going to be his wife one day and the mother of his child.  After a quick stop at Holstein Park and their apartment buildings, we jumped into Joe's car for a ride to the lakefront. And we were just in time for some sunset photos!